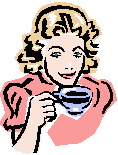 "While you read this page, picture us as friends sitting down to enjoy a cup of tea. Here is my story..." - Jeanetta
P.S.- All scripture quotations are from the NIV (New International Version) of the Holy Bible.

Conversion: As a young child, I came to understand and accept Christ's sacrifice and provision for my salvation. It was on a Wednesday night, May 29, 1961, after prayer meeting and the children's mission groups. My Girl's Auxiliary (a study organization about Christ and missionaries around the world, emphasizing scripture memorization and some crafts) leader had talked about why missionaries do what they do.

At home that evening I asked my Mom questions, then she asked me questions, then led me in a salvation prayer.

Poor Dad was away preaching a revival at another church, so he missed it. But since he's a minister, he got to baptize me a few Sundays later.
John 3:16, 19, 21 "For GOD so loved the world that he gave his one and only Son, that whoever believes in him shall not perish but have eternal life."
"This is the verdict: Light has come into the world, but men loved darkness instead of light because their deeds were evil."
"But whoever lived by the truth comes into the light, so that it may be seen plainly that what he has done has been done through God."

I was so excited about being a Christian myself that I told my two best friends about it and encouraged them to pray. Within a few months they both accepted Christ as Savior too. That made me very happy, because we could be friends together "forever and always."


1 Peter 1:8-9 "Though you have not seen him, you love him; and even though you do not see him now, you believe in him and are filled with an inexpressible and glorious joy, for you are receiving the goal of your faith, the salvation of your souls."
As a teenager:
I accompanied my Dad on some of his revival trips,
sang specials in church and sang in the choir,
taught Sunday School and played the organ occassionally,
studied my Bible and memorized scriptures,
and I'm told I was generally "uneventful" as a teenager.
1 Timothy 2:15 "Do your best to present yourself to God as one approves, a workman who does not need to be ashames and who correctly handles the Word of truth."
2 Peter 3:18 "But grow in the grace and knowledge of our Lord and Savior Jesus Christ. To Him be glory both now and forever."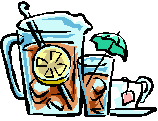 Polio: The worst bump I recall during my pre-teen and teenage years was feeling like a misfit athletically. I'd contracted Polio as a two-year-old while my folks attended seminary in Fort Worth, and although I was miraculously healed in spite of the doctors grim pronouncements, I knew my right leg looked very different from how my "normal" leg had developed over the years. So I often wore slacks or long skirts to cover my legs, which wasn't possible during gym classes.

I remember asking God why he let this happen to me. My folks said I'd come out the best of any of the 5 kids that had contracted Polio in the seminary nursery that summer of 1957, so...
I finally told God that I still didn't think it was fair, but that I wouldn't gripe too much because at least I could walk and play fairly normally. I hadn't yet progressed beyond the expectation of "fairness" in living life. At this stage of Christian maturity, "fair" still meant "the way I expect."

Most Christians realize that fair treatment would mean eternal damnation for everyone; yet God's grace through Jesus Christ's provision offers salvation to all who accept Christ (see my HOW TO BECOME A CHRISTIAN page).
Psalm 42:5-6a "Why are you downcast, O my soul? Why so disturbed within me? Put your hope in God, for I will yet praise him, my Savior and my God. My soul is downcast within me; therefore I will remember You."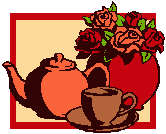 College: In college, I joined weekend revival teams regularly. It felt good to be involved in God's work, using my talents for Him and sometimes seeing people accept Christ as Savior or rededicate their lives to God.
Sometimes I served as the "devotionalist," that gave a story and a point; sometimes the singer, who sang a special and/or lead the singing; and sometimes the pianist (when they were desperate for a pianist).
I also sang with traveling choirs and select-voice small groups.
During my last year of college I seemed to have recurring sore throats, but they always got better when I rested my voice. (I read Philippians 4:4-7 frequently.)
Philippians 4:4-7 "Rejoice in the Lord always. I will say it again: Rejoice! The Lord is near. Do not be anxious about anything, but in everything, by prayer and petition, with thanksgiving, present your requests to God. And the peace of God, which transcends all understanding, will guard your hearts and your minds in Christ Jesus."


During my last semester of college, I landed a job teaching Kindergarten - a morning class and an afternoon class.

I also took a summer job teaching the 5-year-old children of Assembly of God missionaries while their folks studied at the AG headquarters before going to a mission field.
The Preschool Director and I talked frequently about families, life, and theology, and became good friends. It was hard to leave when the summer ended, but I had a teaching contract and 52 Kindergarteners waiting for me (in 2 half-day classes).

Jeremiah 29:11-13 "For I know the plans I have for you,' declares the Lord, 'plans to prosper you and not to harm you, plans to give you a hope and a future. Then you will call upon me and come and pray to me , and I will listen to you. You will seek me and find me when you seek me with all your heart. I will be found by you,' declares the Lord, 'and will bring you back from captivity."

I loved my new community. I shared a little house with two other first-year teachers, helped with the local Girl Scouts, and began to spread my wings.

Cancer:
During my first year teaching Kindergarten, my vocal range began dropping - over an octave - losing high notes and adding low alto notes. It was odd but there was no pain, so I didn't worry about it.

Then, the second grade teacher, in the room next to mine, heard my voice crack regularly when I was teaching my students songs during music-time with our classroom piano. She insisted I go to doctors, one after another, until someone diagnosed what was going on. (The elementary school had lost a teacher the year before to Leukemia.)

After seeing several different doctors and getting several different diagnoses (vocal nodes, calluses, strep, etc.) this teacher and her husband (the school principal) insisted I consult ENT specialists. I did. The first wanted to put me in the hospital for a biopsy.

That scared me. I'd grown up in a minister's home, I knew the word "biopsy" meant they were looking for cancer. I went to another ENT specialist for a second opinion. He said the same thing.


After two biopsies, they determined it was a cancer. A rare cancer. On the right side of my throat (at least) and wrapping like a swollen "C" around my artery.
Shock settled in and took over my thinking.
Psalm 43:2 "You are God my stronghold. Whay have you rejected me Why must I go about mourning, oppressed by the enemy?."


I pleaded with God to heal me, read and memorized Bible verses about God healing people. After all, God had healed me at age 2 from a polio-induced, 106-degree, comatose fever - a tiny body packed in ice and under an oxygen tent. God could heal me again!



Psalm 42:5-6a "Why are you downcast, O my soul? Why so disturbed within me? Put your hope in God, for I will yet praise him, my Savior and my God. My soul is downcast within me; therefore I will remember You."


I convinced myself that I was going to wake up one morning and God would have performed the miracle I so desperately wanted.

After all, I reasoned, hadn't I used my voice to praise him in song and help others whenever I could?
So it wouldn't make sense for Him to make me lose it. (Bad theology I realized after 20+ years, but it made me feel better then.)
After the almost 7 hour surgery, during my weeks of recovery and learning to swallow food without half of my throat muscles, a nun at the hospital came in most days and read to me. She read Hannah Hurnard's Hind's Feet in High Places. She left it with me and my Mom finished it for her as my recovery dragged on and she was stationed elsewhere.
I identified so strongly with the lead character in the allegory, little Muchafraid, I didn't understand why I had to travel this hard road. I clung to the book's messages like lifelines reaching into my heart, mind, and soul through the pain medications. I have several copies and have given out several copies too. If you're currently struggling, get it and read it!
Psalm 42:7-8 "Deep calls to deep in the roar of the waterfalls; all your waves and breakers have swept over me. By day the Lord directs his love, at night his song is with me--a prayer to the God of my life."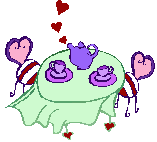 To shorten a long story, God prevented the cancer from getting into my bloodstream or elsewhere. But God didn't prevent me from losing my voice.
I'd prayed, many others had prayed, yet God seemed to ignore our petitions.
Guess what? God isn't a vending machine where we can insert prayers to get "our" miracles "our" way! God doesn't always intervene. Consider the plight of starving children and persecuted Christians around the world, abortion, abuse, polluted water sources, and the plagues of history. But he DOES promise to be with us!


2 Corinthians 12:9-10 "But He [God] said to me [Paul], 'My grace is sufficient for you, for my power is made perfect in weakness.' ...That is why, for Christ's sake, I delight in weaknesses, in insults, in hardships, in persecutions, in difficulties. For when I am weak, then I am strong."
Physical recovery took two years. I retrained in computers because a government rehabilitation worker said I'd be good in that field--and I wouldn't need a voice to write computer programs. Gradually, I learned to swallow different consistencies of foods and liquids. Gradually my voice, though gravelly, became loud enough to be heard in normal conversation.
By the way 1: Get a good Christian counselor to have heart-to-heart chats with, as well as any necessary doctors and physical therapists. Our mind, body, and spirit all work together; so they all need attention as we cope with life-threatening illness.


Emotional recovery took several more years. (No one told me I could get counseling and I didn't even think of it - talk about muddled thinking!)
By the way 2: Don't make life- or love-changing decisions during crisis times. When we're not thinking straight, much less spirit-guided, we can make some terrible decisions.


Spiritual recovery took more years. First I had to realized that I was angry at God -- for letting it happen, for not healing me according to my desires, for taking away the life I'd planned and all my hard work in college (diplomas that seemed suddenly useless).
By the way 3: Anger is normal, even anger at God for allowing bad things into our lives. Sometimes they're not even our fault, but we're stuck with bad times anyway. Many people don't know how to help you. Find Christians who understand and can help you cope and grow.



Proverbs 13:20 "He who walks with the wise grows wise, but a companion of fools suffers harm."


In the midst of trying to cope with all this by myself, I was trying to put my physical life back together while my emotions and spiritual life were in turmoil. In reflection, I advise: 1-Don't try pretending the anger and hurt over your loss aren't there -- it doesn't work and you'll make a mess of things in the grieving process. 2-Get a referral to a good Christian counselor.



Psalm 55:22 "Cast your cares on the Lord and he will sustain you; he will never let the righteous fall."




Growth: Gradually, over the years, as I read authors who talked about Christians and pain and suffering, I began to "grow-up" my theology from my childhood understanding of God. I moved from memorizing lots of Scriptures and Bible facts, to trusting a God who has a permissive will as well as an intentional will. Bad things can come into our lives and we can still be assured that God does love us just as much as before. It may, but doesn't have to mean that God is: punishing you, getting your attention, or trying to make drastic changes in your life so He can use you later. God may bring about those things from what happened, but it doesn't mean God "did it" to you for that purpose.



Romans 8:28 "And we know that is all things God works for the good of those who love him, who have been called according to his purpose."


I learned that faith needs to be present, healthy, and deeply entrenched before tragedy strikes. I can't imagine how a lost person could cope with what I've gone through. I've seen many, many people "lose" their faith over feeling "let down" by God. I hurt for those people, swallowed by their own disallusionment, anger, or resentment over unwanted events in their lives. I wish I could tell them all the things I've come to understand and believe over the years. That is the basis of my ministry now.



Psalm 46:1 "God is our refuge and strength, an ever-present help in trouble.
Psalm 56:3-4 "When I am afraid, I will trust in You. In God, whose word I praise, in God I trust; I will not be afraid. What can mortal man do to me?"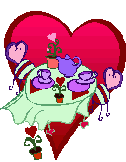 Then, God called me out. He said, "you understand now, help my other struggling children."

I had worked so hard in my new field; I'd completed a Master Degree in Business Administration, worked as a computer programmer and then as Director for Computing Services for 16 years. I had taught part-time (with a personal speaker system) for 14 years and it had strengthened my voice considerably. I finished a Ph.D. in computing so I could teach college full-time.

I did as Moses did and told God all the reasons why no one would want me as a "minister" - a Christian writer & speaker, a role model - whatever name you want to attach to it.


2 Corinthians 7:4-5 "[The God of all comfort] who comforts us in all our troubles so that we can comfort those in any trouble with the confort we ourselves have received from God. Gor just as the sufferings of Christ flow over into our lives, so also through Christ our comfort overflows."


But God answered, "You've learned to teach and learned music theory, you've learned to use computers effectively, you've learned business administration and web design, and you've been writing poetry and children's stories and magazine articles for over 20 years; who do you think gave you those abilities and interests? Now use them for me.



Joel 2:25-26b "I will repay you for the years the locusts have eaten - the great locust and the young locust, the other locusts and the locust swarm; my great army that I sent among you. You will have plenty to eat, until you are full, and you will praise the name of the Lord your God, who has worked wonders for you."


Teaching some college classes each semester has strengthened your voice now. You're able to teach again, you can speak too. Tell my children what you've learned, help them shorten their recovery time and deepen their faith. Tell people who don't know me yet where to turn when tragedy strikes. Serve me and not your material worries, I will guide you and provide.



Jeremiah 33:3 "Call to me and I will answer you and tell you great and unsearchable things you do not know."


Okay. Now as I try to focus on God's desire for me to help others who are struggling to: travel a shorter and more blessed time through grief recovery, understand God's hand in their lives through scripture study and prayer time, build their quiet-time intimacy with God (before trials occur), and become comforters to others as they have been comforted.



Psalm 51:6-8 "Surely you desire truth in the inner parts, you teach me wisdom in the inmost place. Clease me with hyssop, and I will be clean; wash me, and I will be whiter than snow. Let me hear joy and gladness; let the bones you have crushed rejoice."
Psalm 51:10-12 "Create in me a pure heart, O God, and renew a steadfast spirit within me. Do not cast me from your presence or take your Holy Spirit from me. Restore to me the joy of your salvation and grant me a willing spirit, to sustain me."
Psalm 51:15-17 "O Lord, open my lips, and my mouth will declare your praise. You do not delight in sacrifice, or I would bring it; you do not take pleasure in burnt offerings. The sacrifices of God are a broken spirit; a broken and contrite heart, O God, you will not despise."


Now, as I embark on a new journey of deepening trust in God and make a second career change, my husband and I are faced with new challenges: pneumonia, a serious stairway fall and extended recovery, job changes and relocation chores. Although one's first and very human inclination is to ask "WHAT is God doing?!" we realize that times of trial often follow commitments to God's leading in our lives.



James 1:12, 2-4 (RSV) "Blessed is the man who endures trial, for when he has stood the test he will receive the crown of life which God has promised to those who love him. Count it all joy, my brethren, when you meet various trials, for you know that the testing of your faith produces steadfastness. And let steadfastness have its full effect, that you may be perfect and complete, lacking in nothing."
1 Peter 1:6-7 (RSV) "In this you rejoice, though now for a little while you may have to suffer various trials, so that the genuineness of your faith, more precious than gold which though perishable is tested by fire, may redound to praise and glory and honor at the revelation of Jesus Christ."
Romans 12:11-12 (RSV) "Never flag in zeal, be aglow with the Spirit, serve the Lord. Rejoice in your hope , be patient in tribulation, be constant in prayer."


Whether these are trials to bring us toward more dependence on God, closer to each other, test our faith, or grow our intimacy with God, we do not yet know.
Making a commitment to follow God's leading in our lives does not exempt us from life's troubles, it may even compound them. However, it also does not exempt us from continuing to be obedient and faithful to God.



Hebrews 10:25 (TEV) "Let us not give up the habit of meeting together, as some are doing. Instead, let us encourage one another."
Romans 12:5 (Amplified) "So we, numerous as we are, are one body in Christ and individually we are parts of one another [mutually dependent on one another]."
Ephesians 4:16 (Amplified) "For because of Him the whole body (the church...) when each part is working properly [in all its functions], grows to full maturity, building itself up in love."


Now we search for where God wishes to place us, including another relocation as a very real possibility.
We focus on this year's blessings: our first grandchild is growing into a delightful toddler, discovering small town life in Minnesota after living in Seattle 8 years, and the joy of still having each other. We are leading a college and career Sunday School class at our church, and I teach a Women's Bible study using the Foundations series. We also are enjoying many church-body activities. Christian fellowship is important for help in times of trouble (we've had both troubles and helping Christian friends in abundance), and this obedience is essential for our continued growth in Christ.



Philippians 4:6-7 (Amplified) "Do not fret or have any anxiety about anything, but in every circumstance and in everything, by prayer and petition, with thanksgiving, continue to make your requests know to God. And God's peace [shall be yours, that tranquil state of a soul assured of its salvation through Christ...and being content with its earthly lot...] which transcends all understanding, shall garrison and mount guard over your hearts and minds in Christ Jesus."


So, if times are hard right now for you: take heart, accept God's comfort, be obedient to Christ, and remain in fellowship with other Christians. When God's timing is right, you'll be shown the next step. As Stormie O'Martian wrote, "Lord, give me just enough light for the step I'm on."

"Pray for me. I'm praying for you." ~ Jeanetta